What Is Faith Wears Pink?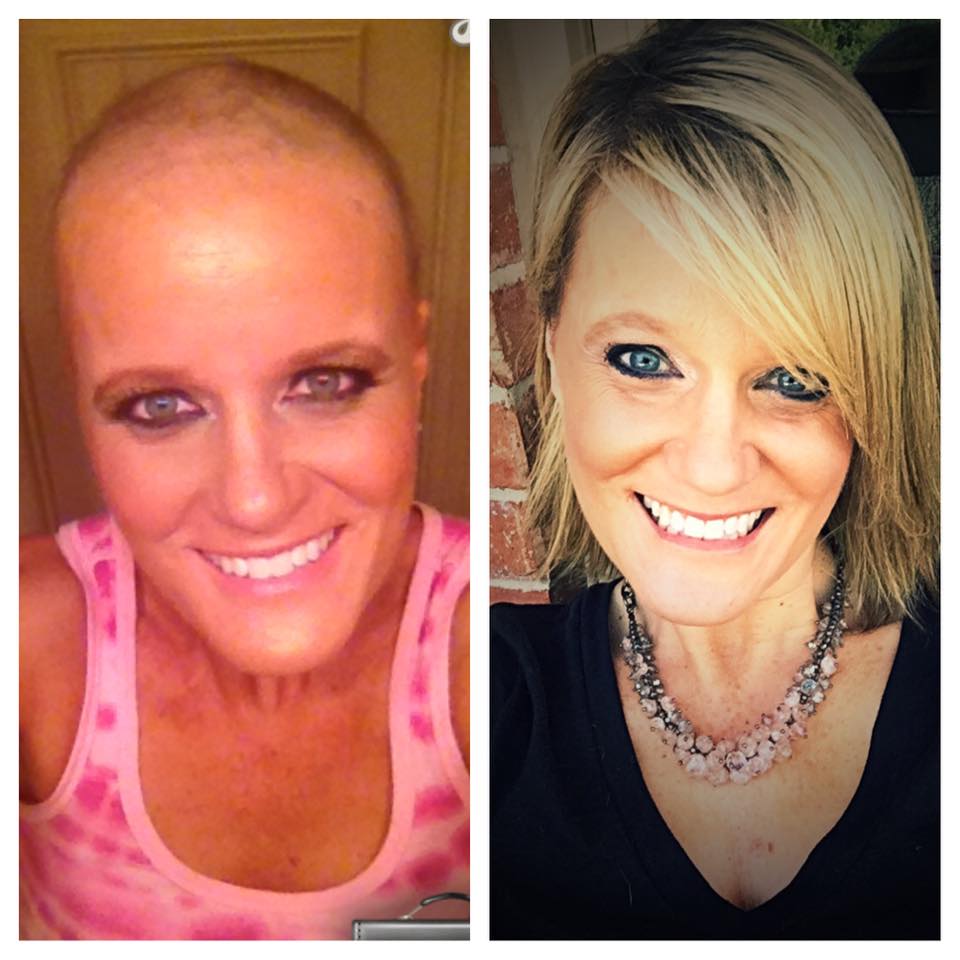 Faith Wears Pink is a Christian based breast cancer support group and 501-c3 non-profit organization.  Founded by Christine Runge (Weiss) after her personal journey with the disease, she realized there was a true need for the emotional, spiritual and tangible support of the women afflicted with breast cancer.
With a private Facebook page, support is readily available at any time of the day or night. Currently there are over 325 women who understand and are going through this battle, or have already gone through the journey themselves.  By acknowledging the harsh realities of this journey, we diligently pray for every need, as well as personally minister on a "street level" day-to-day basis, which is so vastly needed. Scripture based advice combined with continuous lasting encouragement and meeting the tangible needs of these warriors is the true foundation and mission of Faith Wears Pink.
The donations received are used to directly support these beautiful ladies in a variety of ways, which include:
Distribution of Jesus Calling devotionals (in pink, of course!)
Handmade Chemo blankets that are given to the women to keep
Social events are hosted at no cost to the women
Educational events with special guest speakers are hosted at no cost
It is with Christine's faith and ability to recognize the needs of these women that moves donors to contribute to her cause.  Although there are many breast cancer organizations that can be donated to, Faith Wears Pink directly and immediately supports and impacts the women who are part of the group.
How Are Donations Used?
Devotionals
The daily devotional titled "Jesus Calling" is given to the ladies who desire the benefit of connecting to Jesus on a daily basis.  Although there are several variations of the outside cover, Faith Wears Pink distributes a special pink version. This precious book was important to Christine as she went through her own journey.  The easy, short, daily devotionals are perfect for prayer time or moments of weariness and are a reminder of His love for us!  Before the book is given, there is a personal handwritten message from Christine on the inside cover, as well as a chosen bible verse for the recipient.
Handmade Chemo Blankets
"Covered in Prayer" is the basis of this gift.  These handmade, fleece blankets are perfect to bring to Chemotherapy or any procedure or hospital stay.  The fabric is always in the pink ribbon motif~ a recognizable symbol of the battle that's being endured.  What makes these blankets so special is that while each one is being made by hand, the recipient is being specifically prayed for.  The ladies who receive these precious blankets feel the comfort, peace and power of literally being covered in prayer!  Also, most people are unaware of how cold a cancer patient gets during Chemotherapy, not only because the treatment rooms are cold but the infusion itself feels cold as it is administered intravenously.
Social Events
Referred to as "Girls Night Out" these events are at no cost to the ladies.  Cancer can be very isolating, not to mention financially stressful and even devastating, thus having the opportunity to attend a social gathering with other breast cancer patients at no cost, truly lifts the spirits of these beautiful ladies.  The events range from pizza parties to ceramic painting parties to dinner parties and parties on the major holidays.  It is our goal to host an event every 4-6 weeks as donations allow.  Faith Wears Pink has a national outreach via the private Facebook page, however, our events thus far have been limited to the Dallas/Fort Worth area. We hope to be opening satellite groups across the US in the future as our ministry and outreach through Faith Wears Pink grows.
Educational Events
One of the goals of Faith Wears Pink is to provide credible, relative and up-to-date educational information to our members in a positive and encouraging environment. On occasion we host a Faith Wears Pink event that has a notable Special Speaker such as a leading Oncologist or Surgeon, or a Representative from the support community. These events are held in private meeting rooms where dinner is provided and usually covers a specific topic relative to the women. One such event was opened to the husbands and significant others of the women as well.